To shine a bright light on the value of youth workers and the strong allies that support them, our Youth Worker Hall of Fame features their amazing passion.
As a YIPA member, you nominate your top performers for the Friends of Youth Leadership Award. We select four exceptional individuals every year.
And YIPA recognizes the contributions of one of our dedicated volunteers or advocates with our Outstanding Achievement Award.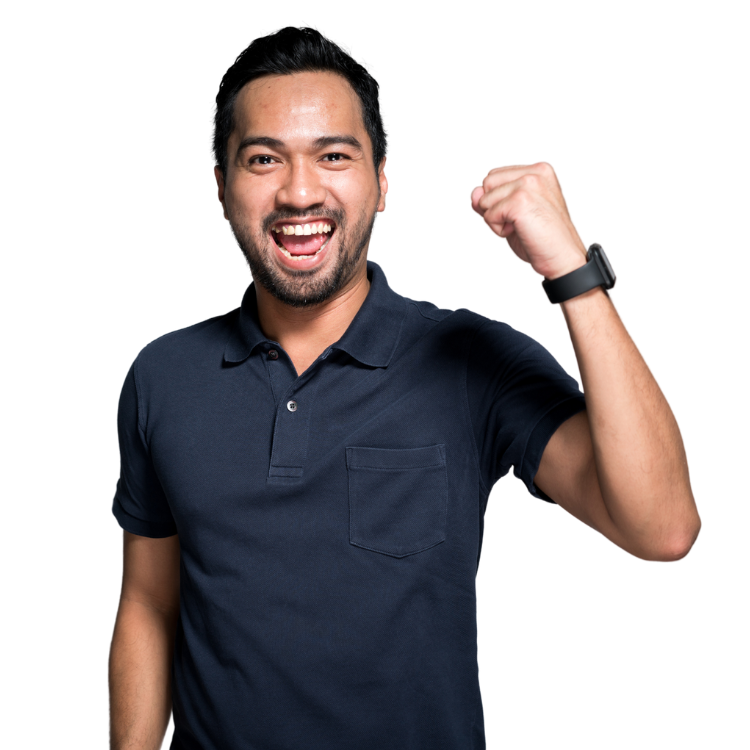 Get excited! This is your opportunity to share the greatness of others with the YIPA community. Who will you nominate for the Friends of Youth Leadership award?
Your superstar could be a volunteer, a staff member, a program leader, a director, a philanthropist, an elected official, or even a young person themselves. We're looking for people who go above and beyond to help our young people positively develop their unique skills and talents.
2022
Friends of Youth Leadership Inductees
Angella Erickson
Amazing
North Homes Children and Family Services, Inc.
Nominated by: Susan Kavanagh
As a High Ropes facilitator, Angie has built confidence and self-worth in so many young people. She helps them see how their success on the ropes can carry over into their lives. In one instance she was able to encourage a young gal to try an area that she was super nervous about. With Angie's support, the youth not only conquered her fear, but rose above it. Upon completion, the youth beamed with such pride and joy that it was contagious. I saw a huge change in her confidence, and she readily tried various other challenges after that.
Angie has an ability to make any youth that she interacts with feel valued. She has amazing leadership skills and is open-minded, honest, considerate of others' viewpoints, personable, encouraging, effective, knowledgeable, and able to encourage and support others to increase their own knowledge and understanding to improve their interactions with youth.
Angie goes above and beyond not only in her job, but in her personal life as well. Proving she'll do whatever she can to help improve the lives of young people. She is also an incredible trainer and has been able to build a great base of understanding and positive interaction with those that work with high-risk youth. She helps foster a sense of responsibility for those in a position to be able to positively impact any youth. After participating in a training with Angie, there is a marked improvement seen in staff interactions with youth. Angie is a true force for change not only locally, but far reaching as well.
Jerod Petersen
Inspiring
Kids 'n Kinship
Nominated by: Laura Ringen
Jerod works with families and youth to support their mentorship experience. One memorable story is with a young man who was emotionally stuck at school. The school could not get ahold of the guardian, so they called his mentor instead. The mentor felt overwhelmed and taken back, not knowing how to respond. Jerod helped talk through this situation with the mentor and the young person, and continued to foster their relationship so they understood each other better.
Jerod is confident, courageous, competent, funny, hard-working, encouraging, and so much more! Even under the most stressful situations, Jerod remains calm, centered, and emanates positive and productive energy wherever he goes. I am new to the organization, and Jerod has helped me tremendously through the transition into my new role; he always makes me feel welcome and included. I am blessed to work with such a caring and empathetic individual.
Jerod has a natural ability to relate and build supportive relationships with everyone. He recognizes systems and practices that need to be interrupted in order to offer programming that is inclusive to all. He has led the LGBTQ+ advocacy work in our organization and is always looking to engage in courageous conversations that promote more equitable experiences. Jerod is all around an amazing human being who makes a positive daily impact on our community. We need more Jerod's in our world!
Soua Thao
Generous
QUEERSPACE collective
Nominated by: Nicki Hangsleben
Soua shows up for LGBTQ+ youth every day and in so many ways. She recently took a group of LGBTQ+ youth to the boundary waters in northern Minnesota, most of whom had never been there. She gently pushed them to try new experiences like fishing and catching frogs! And supported them during a 6-hour canoe trip! Most importantly she shows up as her authentic self and creates space for young people to show up as their true selves.
Soua brings such joy to this work. She loves to be silly and create moments of laughter. The LGBTQ+ youth we work with LOVE her because she is an amazing human who cares deeply about them and helping them on their journey.
Soua starts every group event with some type of connection activity. She understands young people will thrive if they have a deep sense of community and a network of support. She encourages everyone to be themselves and creates space for this to naturally happen. She is a wonderful human who creates space for LGBTQ+ youth to feel safe and empowered to be their true selves.
Felix Martinez-Paz
Honesto/Honest
Esperanza United
Nominated by: Nallely Castro Montoya
Honoring the voices of our participants, here is what they had to say. Felix has motivated young Latino boys to "discuss real life problems in a safe space". When youth were asked what has changed since being part of group, many shared things such as "my understanding of violence", "I don't get mad as often as I did" and "I learned to support others".
Felix has always been authentic and honest about who he is and where he comes from. He is not afraid to initiate conversations around men's role to end gender-based violence. Felix is an amazing role model that is passionate about his work even when youth try to guess his age and shout out, "you're probably 60 yrs. old". Like the youth he works with, Felix is funny and dedicated to creating change.
Felix guides, supports, and creates stronger connections with organizations and individuals through his direct work with communities. He creates and facilitates safe spaces for men and boys, in which they learn and discuss topics such as Healthy Masculinity and Gender-Based Violence. In addition, participants gain resources and tools to become allies and first responders of Domestic Violence and Sexual Assault.
2022
Outstanding Achievement Inductee
Kristin Elizondo
Tenacious
Attorney/YIPA Board Member
Selected by: Your friends at YIPA
When we invited Kristin to serve on YIPA's board, she was unlike nearly all other potential board members. It's a big responsibility to serve on a non-profit board. Rightfully so, most people are concerned about their time commitment. But instead of asking how much time it requires, Kristin asked, how much time can I give to YIPA's mission? Whoa! We needed to quickly figure out how to put this wonderful person's talent to work. But we weren't fast enough! Kristin kept volunteering for tasks before we could think of them.
Kristin is an attorney, and she brings her analytical mindset to her role on the board. She routinely demonstrates her ability to analyze information, identify problems and trends, and generate ideas to solve barriers we encounter. Kristin is also curious. She frequently will ask "why" and then want to learn how to do things better. Kristin is always looking forward and wondering how the board can play an important role in the success of our members.
She has put her talents to work for YIPA. She has used her legal expertise to help with contracts, she stepped up to serve on the executive committee, she hosted our annual in-person board meeting at her home, she spent significant time reviewing our DEI onboarding materials, and countless other things. But her largest impact has been her advocacy work at the Minnesota State Capitol. She has an uncanny ability to secure meetings with legislative leaders that are often difficult to get. And she's never afraid to speak her mind about the importance of adequately funding youth-serving programs during meetings with legislators. One time, she looked into the eyes of the senate finance chair who was tap dancing around her ability to fund the YIP grant and calmly said, "There always is money for our young people!"
Past Friends Of Youth Leadership Award Winners
Class of 2021: Bobbie Bement, Norita CHarfauros, Ta'Shena Sams, Kenny Kraft
Class of 2020: Ed Steinhauer, Caitlin Ignasiak, Nancy Vang, Kristi Thao
Class of 2019: Christine Kustelski, Julie Green, Kathy Welch, Mary McRoy
Class of 2018: Adam Gau, Jenilee Drilling, Nikki Monette, Rica Rivera
Class of 2017: Andrew "Drew" Lemmie, Chandra "CeeJay" Jackson, Natalie Johnson Lee, Sherenia Gibbs
Class of 2016: Susie Bjorklund, Rita Younger, Christina McCoy, Phil Winger
Class of 2015: Gary Keifenheim, Erich Lutz, Ruby Cortez
Class of 2014: Alec Staffon, Ehyrn Barthelme, Eriann Faris, Shari Barmash
Class of 2013: Julie Hignell, Loralee Marvin, Lisa Crocker, Senator Scott Dibble
Class of 2012: Patty Wetterling, Mandy Meisner, Kate Swenson, Louis Ochoa
Class of 2011: Maria Kustritz, Dean Prince, Steve Smith, Cathy ten Broeke, Akeel King
Class of 2010: Patty Halvorson, Lisa Hoogheem, Paul Weiler, Mayor Scott Lund, Commissioner Gail Dorfman
Class of 2009: Talia Beck, Doug Hovelson, Meredythe Jones Rossi, Krista McFarland, Quintin Jackson, Erin Rasmussen, Mayor R. T. Rybak
Class of 2008: Guadelupe Gadea, Angela Gonzalez, Autumn Nelson, Mayor Bob Nelson, Patsy Boen, Ronald Evans, Jr., Jenny Hong, Girls RAP Program of the YWCA of Minneapolis
Class of 2007: Montrell Donaldson, Chief John Harrington, James Backstrom, Mike Loud, Nick Schuum, Pam Rusten
Class of 2006: Jason Christen, Senator Sam Dallas, The Smith Foundation, Darrell Thompson
Class of 2005: Yusuf Abdullah, Cass County Commissioners, Lynn Haglin, The Ordean Foundation
Class of 2004: Chris Ganzlin, Terry Troy, Real Estate Equities, Inc.
Class of 2003: Marc Ashton, Representative Karen Clark, Mariah Docksteader
Past Outstanding Achievement Award Winners
2021: Brandon Jones
2020: Allie Birdseye-Hannula
2019: Darrell Thompson
2018: Bob Sherman
2017: Chris Aldrich
2016: Lisa Meunier
2015: Kathy Tingelstad
2014: Tamar Ghidalia
2013: Connie Landecker
2012: Colleen Fritsch
2011: Talia Beck
2010: Peter Geier
2009: Paul Ramsour
2008: Cheryl Meld
2007: Paul Meunier
2006: Cathy Bergh
2005: Paul Weiler
2004: Kelly Peterson
2003: David Wilmes
2002: Steve Commerford
2001: Brian Dahl
2000: Cheryl Jensen
1999: Perry Lofquist