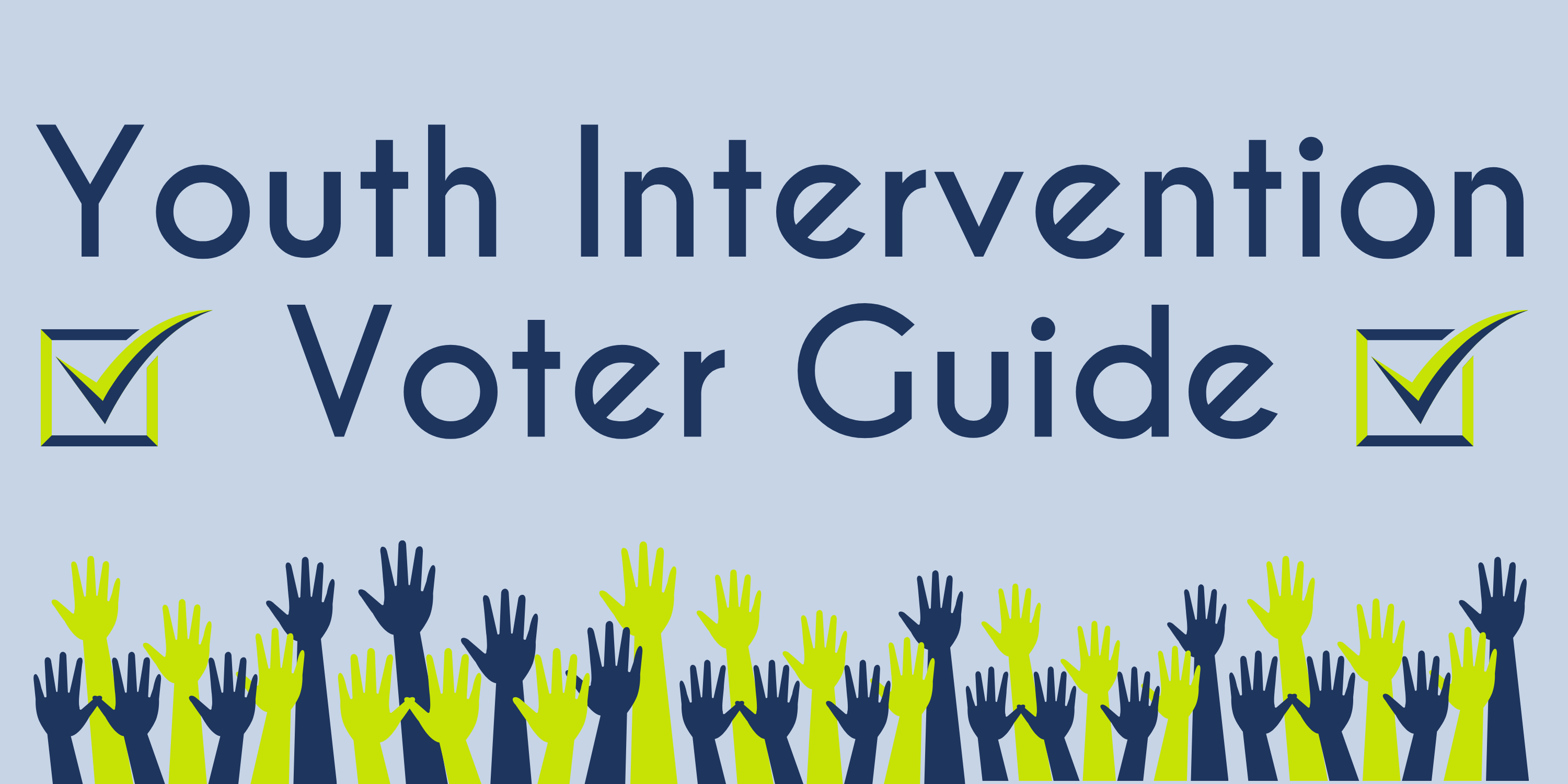 Vote! For this election, you will be voting for a governor, state senator, and a state representative. They all have a major impact on youth work, youth workers, and our young people. Learn where they stand. This is your MN Youth Intervention voter guide.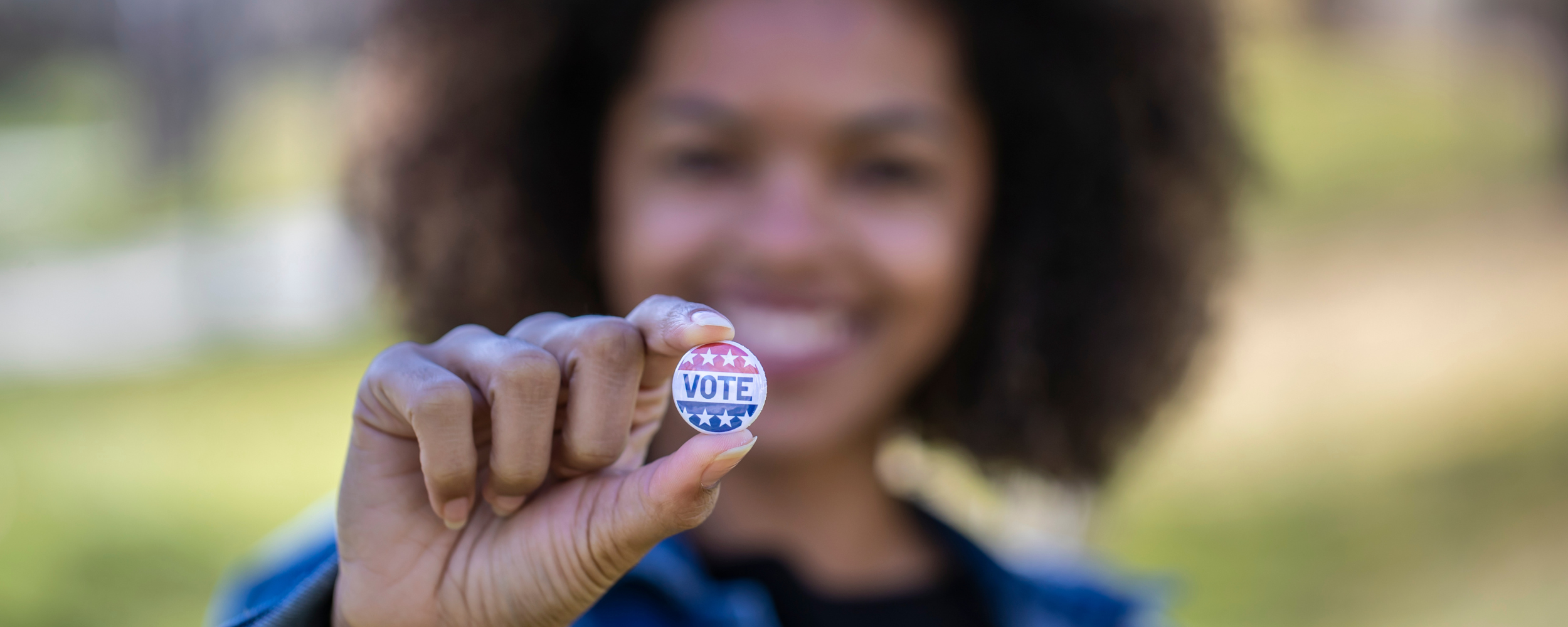 Our young people need legislators that support Youth Intervention!
A major theme of this election is public safety and Youth Intervention falls under public safety at the Minnesota Capitol. The candidates voted into office will be passing laws and making funding decisions that will affect our young people and your programs for the next two years. As state lawmakers grapple over how to reimagine public safety, it's imperative they understand now, before election day, that Youth Intervention is hands down the best public safety strategy available to them.
Where do your candidates stand on Youth Intervention?
If you're not sure of your district or who your candidates are,
click here to find out
.
We've sent a quick questionnaire to all 390 candidates for the 201 state legislative seats and asked them just one basic question, "Do you see the financial and social benefits of community-based Youth Intervention as a means to improve public safety and save taxpayer money?"
We'll post their replies to our questionnaire on this web page as we receive them, right up until Election Day, Tuesday, November 8, 2022.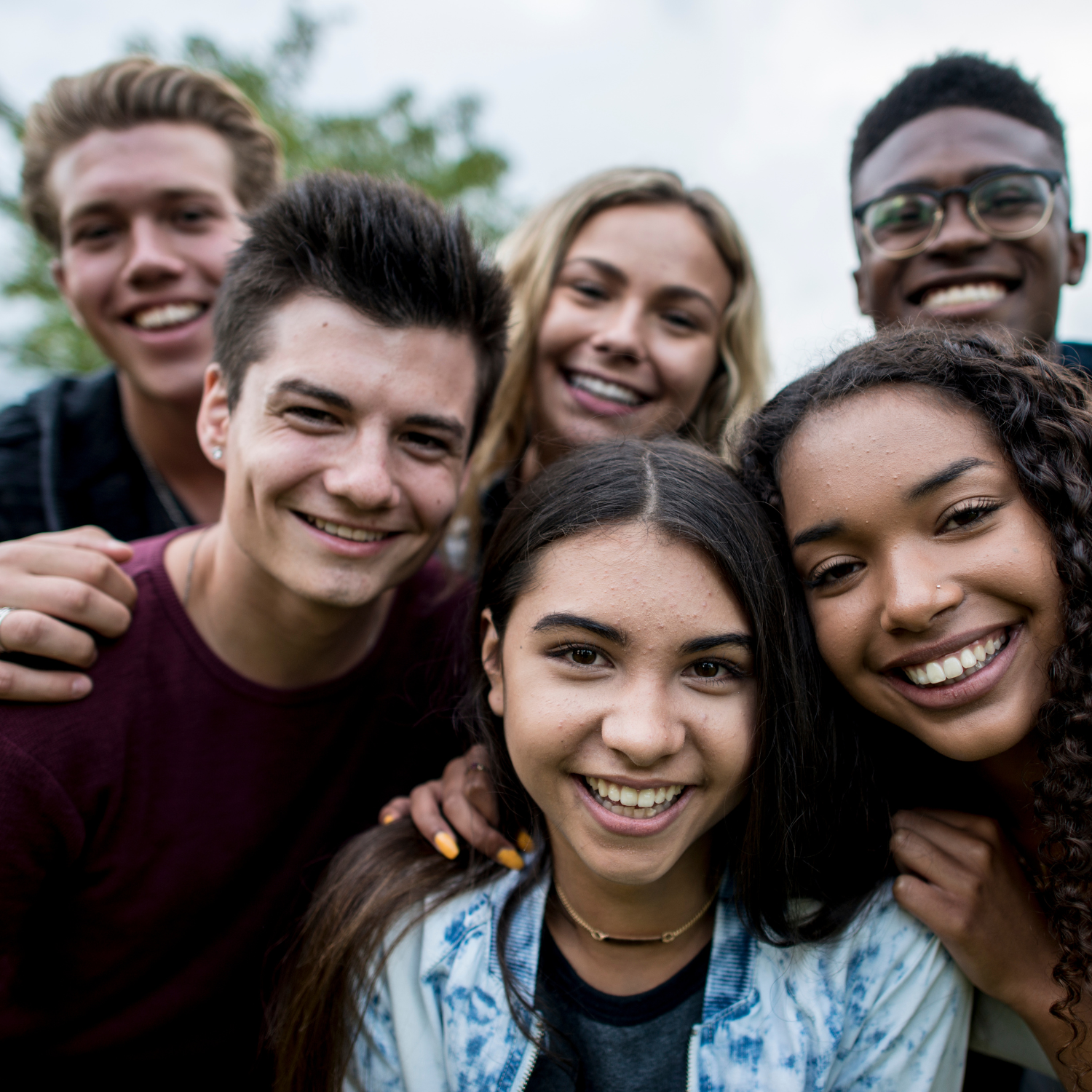 This election is so important and our young people need your help! If your candidates have not replied yet, call them or email them and ask them to complete the questionnaire. Tell them you believe strongly in Youth Intervention and our young people and that you'll be casting your vote in favor of candidates that do too!
Youth Intervention Questionnaire responses for Minnesota legislative candidates are below.
| | | | | | | | |
| --- | --- | --- | --- | --- | --- | --- | --- |
| Name | District | Party | Support YI | Comment | Phone | Website | Email |
| Mark Johnson | 1 | R | | | 2182803579 | www.markjohnsonmnsenate.com | [email protected] |
| Steve Green | 2 | R | | | 2182808042 | www.stevegreenforsenate.com | [email protected] |
| Leonard Alan Roy | 2 | DFL | | | 2188504605 | www.royforsd2.com | [email protected] |
| Grant Hauschild | 3 | DFL | | | 2185800845 | grantformn.com | [email protected] |
| Andrea Zupancich | 3 | R | | | 2187490159 | WWW.ZUPANCICHFORSENATE.COM | [email protected] |
| Dan Bohmer | 4 | R | Yes | | 6514289552 | www.danbohmer.com | [email protected] |
| Rob Kupec | 4 | DFL | Yes | | 2184433822 | kupec4mnsenate.com | [email protected] |
| A. John Peters | 5 | DFL | Yes | A the chair of Hands of Hope Resource Center (a non profit working on domestic abuse in Todd and Wadena Counties) I support your mission fully. Please let me know how I can help either as a legislator, a business owner or a citizen. | 6124194033 | | [email protected] |
| Paul J. Utke | 5 | R | | | 2182551131 | www.PaulUtke.com | [email protected] |
| Justin Eichorn | 6 | R | | | 2182595334 | www.justinformnsenate.com | [email protected] |
| Steve Samuelson | 6 | DFL | Yes | | 2188209508 | samuelsonforsenate.com | [email protected] |
| Ben DeNucci | 7 | DFL | | | 2183480592 | WWW.DENUCCIFORSENATE.COM | [email protected] |
| Robert Farnsworth | 7 | R | | | 2182087564 | www.robfarnsworth.org | [email protected] |
| Alex Moe | 8 | R | | | 6129166882 | | [email protected] |
| Jen McEwen | 8 | DFL | | | 2184612321 | votemcewen.com | [email protected] |
| Cornel Walker | 9 | DFL | | | 2187709069 | www.cornelformn.com | |
| Jordan Rasmusson | 9 | R | | | 2182055062 | jordanrasmusson.com | [email protected] |
| Nathan Wesenberg | 10 | R | Yes | | 3204929296 | wesenbergforsenate.com | [email protected] |
| Suzanne M. Cekalla | 10 | DFL | Yes | Years ago I ran a regional Community Action Project where I saw firsthand what a difference the right job at the right time could make, especially for a young person with multiple risk factors. We helped prepare teens and young adults for good-paying jobs that gave them safe opportunities to change the lives of their whole families. Putting aside the moral righteousness of supporting young people in need, intervention in young lives saves massive amounts of money in policing and prisons and injects new revenue into our tax system in the form of otherwise unrealized worker productivity. Not all decisions are quite so clear cut, but providing community support for youth in need really is an investment in our collective future. | 3202004420 | https://cekallaforsenate.com/ | [email protected] |
| Michelle Boyechko | 11 | DFL | Yes | | 2185907807 | | [email protected] |
| Jason Rarick | 11 | R | | | 6517755193 | Rarick for Senate | [email protected] |
| Torrey Westrom | 12 | R | | | 3208089558 | www.torreywestrom.com | [email protected] |
| Kari Dorry | 12 | DFL | Yes | As an early childhood special education teacher, I couldn't agree more that early intervention is key! | 3203054167 | www.kariformnsenate.com | [email protected] |
| Ashley Klingbeil | 12 | WTP | | | 3204919664 | https://klingbeilforsenate.com | [email protected] |
| Alissa Brickman | 13 | DFL | Yes | When we show youth that we value them as individuals we give them the strength and confidence to grow through the things that they go through. I absolutely believe that taking care of our young people is the most important job that we have. we give them the strength and confidence to | 5635424817 | | [email protected] |
| Jeff Howe | 13 | R | | | 3203339208 | | [email protected] |
| Tama Theis | 14 | R | Yes | Our youth are key to how we make our communities better. | 3202489474 | TamaTheisMN.com | [email protected] |
| Aric Putnam | 14 | DFL | Yes | | 3202664032 | aricformn.com | [email protected] |
| Anita Gaul | 15 | DFL | | | 5079291611 | www.anitayourvote.com | [email protected] |
| Gary Dahms | 15 | R | | | 5076415269 | dahmsforsenate.com | [email protected] |
| Andrew Robert Lang | 16 | R | | | 3207614239 | Langforsenate17.com | [email protected] |
| Fernando Alvarado | 16 | DFL | | | 3202129741 | Fernandoformn.com | [email protected] |
| Chad Tschimperle | 17 | DFL | | | 3202825511 | https://chadforsenate17.com/ | [email protected] |
| Glenn Gruenhagen | 17 | R | | | 3208946713 | glenngruenhagen.com | [email protected] |
| Mark Wright | 18 | R | | | 4102157150 | | [email protected] |
| Nick Frentz | 18 | DFL | | | 5073825234 | www.frentzforsenate.com | [email protected] |
| Kate E. Falvey | 19 | DFL | Yes | | 5072912685 | | [email protected] |
| John R. Jasinski | 19 | R | | | 5073331152 | www.jasinskiforsenate.com | [email protected] |
| Steve Drazkowski | 20 | R | | | 6515640638 | draz.com | [email protected] |
| Bradley Robert Drenckhahn | 20 | DFL | | | 5078846052 | | [email protected] |
| Bill Weber | 21 | R | | | 5072204803 | | [email protected] |
| Rich Draheim | 22 | R | | | 5073810808 | DraheimforSenate.com | [email protected] |
| Gene Dornink | 23 | R | | | 5072068449 | DorninkForSenate.com | [email protected] |
| Brandon Lawhead | 23 | DFL | | | 5072719179 | | [email protected] |
| Aleta Borrud | 24 | DFL | Yes | We have wonderful examples of this type of community-based intervention involving youth in Rochester which deserves financial support to expand their services. | 5072619984 | https://www.aleta4mnsenate.com | [email protected] |
| Carla Nelson | 24 | R | | | 5072882159 | CarlaNelson.com | Bad Email Address |
| Ken Navitsky | 25 | R | | | 5072540729 | www.navitsky.us | [email protected] |
| Liz Boldon | 25 | DFL | Yes | | 5073989571 | lizboldon.com | [email protected] |
| Bill Rood | 25 | GLC | | | 5072691290 | | |
| Eric M. Leitzen | 26 | LMN | Yes | My campaign is based around a program to Tax The Rich and Get Your Money Back into our communities, and that includes youth outreach and intervention. | 5072514023 | ericleitzen.wordpress.com | [email protected] |
| Daniel Wilson | 26 | DFL | | | 5073290507 | | [email protected] |
| Jeremy Miller | 26 | R | | | 5074522067 | www.friendsformiller.com | [email protected] |
| Andrew Mathews | 27 | R | | | 7634821393 | AndrewMathews.com | [email protected] |
| Emy Minzel | 27 | DFL | | | 7634397514 | | [email protected] |
| Mark Koran | 28 | R | | | 6513247576 | MarkKoranMn.com | [email protected] |
| Victoria Ann Bird | 28 | DFL | Yes | Promoting positive activities. Our younger generation will give them choices other than violence options. Although we have to make sure society doesn't go tip to the other side. I grew up in a community that started a parade to keep kids out of trouble. But it got so big it did the opposite. | 7634642051 | | [email protected] |
| Bruce Anderson | 29 | R | Yes | | 7636821480 | | [email protected] |
| Chris Brazelton | 29 | DFL | Yes | Children need access to safe and supervised activities after school and during the summer to keep them engaged, access to jobs to help them learn to earn and start to budget, and support when youthful mistakes could otherwise derail a young life. | 6122094553 | www.brazeltonformnsenate.net | [email protected] |
| Diane Nguyen | 30 | DFL | | | 9529237280 | | [email protected] |
| Eric Lucero | 30 | R | | | 6129303988 | ericlucero.com | [email protected] |
| Cal K. Bahr | 31 | R | Yes | The devil is in the details, and each program needs to be rated on its individual merit. | 6123061483 | bahrforsenate.com | [email protected] |
| Jason Ruffalo | 31 | DFL | | | 6123143442 | jasonruffalo.com | [email protected] |
| Kate Luthner | 32 | DFL | Yes | | 6513414332 | http://kateluthnermnsenate.com | [email protected] |
| Michael Kreun | 32 | R | | | 7632004183 | MichaelForMN.com | [email protected] |
| Karin Housley | 33 | R | | | 6512608905 | HOUSLEYFORSENATE.COM | Bad Email Address |
| Nancy McLean | 33 | DFL | Yes | | 6513302234 | nancymcleanforsenate.com | [email protected] |
| Karen Attia | 34 | R | Yes | I completely agree in the statement you made in your email. At risk youth can become productive, responsible adults with early intervention. Private sector programs in communities are a very valuable resource to assist and have been shown to have positive outcomes. Thank you for the work you do to highlight the need and offer solutions. | 7636392964 | www.AttiaForSenate.com | [email protected] |
| John Hoffman | 34 | DFL | | | 7632006043 | www.Johnhoffmanmn.com | [email protected] |
| Kari Rehrauer | 35 | DFL | Yes | | 7637675099 | kariformn.com | [email protected] |
| Jim Abeler | 35 | R | | | 6122453764 | jimabeler.com | [email protected] |
| Roger Chamberlain | 36 | R | | | 6129407677 | | [email protected] |
| Heather Gustafson | 36 | DFL | | | 7632324973 | www.voteforgus.com | [email protected] |
| Warren Limmer | 37 | R | Yes | | 7632697706 | LimmerforSenate.com | [email protected] |
| Farhio Khalif | 37 | DFL | Yes | The poet Wendell Berry said: "The smallest unit of health is the community. To think about the health of an isolated individual is a contradiction in terms." Life is about relationships and community. Some relationships are positive and some offer some challenges - all allow us to learn and grow. Lack of relationships is uniformly detrimental. Relationships are particularly important for youth because it sets them on a life-course that determines whether they thrive or not. Relationships give youth a sense of belonging and keeps them from being alienated from their community and broader society. Investing in building these relationships is the best thing society can do. | 6127024913 | www.farhiokhalif.com | [email protected] |
| Brad Kohler | 38 | R | Yes | | 7633132485 | bradkohlerForStateSenate.com | [email protected] |
| Susan Pha | 38 | DFL | | | 7636001043 | www.susanphaforsenate.com | [email protected] |
| Mary O'Connor | 38 | LMN | | | 7634968423 | | [email protected] |
| Pam Wolf | 39 | R | Yes | | 7634640659 | | [email protected] |
| Mary K Kunesh | 39 | DFL | | | 6512474642 | https://marykunesh.com | [email protected] |
| Rachel Japuntich | 40 | R | | | 6517925028 | Rachel4mn.com | [email protected] |
| John Marty | 40 | DFL | Yes | I am a strong supporter of Youth Intervention programs, and believe they are one of the best ways to reduce crime and make our communities healthier and safer. (and as the question suggests, YIPs save money!) | 6516338934 | johnmarty.org | [email protected] |
| Judy Seeberger | 41 | DFL | | | 6517560401 | www.JudyForSenate.com | [email protected] |
| Tom Dippel | 41 | R | | | 6512465058 | www.DippelForSenate.com | [email protected] |
| Bonnie Westlin | 42 | DFL | Yes | | 6125008989 | BackBonnie.com | [email protected] |
| Paul Hillen | 42 | R | | | 6127703462 | www.hillenforsenate.com | Bad Email Address |
| Ann H. Rest | 43 | DFL | Yes | | 6127505425 | | [email protected] |
| Andrew Thomas Schuler | 43 | LMN | Yes | | 7636709253 | thefreespoilers.party | [email protected] |
| Tou Xiong | 44 | DFL | | | 6514440531 | www.touxiongsenate.com | [email protected] |
| Paul Babin | 44 | R | | | 6513290879 | | [email protected] |
| Kathleen Fowke | 45 | R | | | 6125590974 | KathleenFowkeforMN.com | [email protected] |
| Kelly Morrison | 45 | DFL | Yes | | 6128407753 | morrisonforsenate.com | [email protected] |
| Ron Latz | 46 | DFL | | | 9525459065 | www.ronlatz.org | [email protected] |
| Nicole Mitchell | 47 | DFL | Yes | Absolutely! I believe investing in our children is not only the morally right thing to do, but it also brings great societal value. I've volunteered extensively with abused/neglected children and am currently a foster parent. When children have more support and options they are more likely to become adults who are contributing members of our society. Crime, teen pregnancy, and other issues decrease, so investing in children ultimately also saves taxpayer funds. | 6124401773 | nicolemitchell.org | [email protected] |
| Dwight Dorau | 47 | R | | | 6514944009 | DwightDorauforMN.com | [email protected] |
| Julia Coleman | 48 | R | | | 6122329974 | colemanforsenate.com | [email protected] |
| Dan Kessler | 48 | DFL | | | 6125682772 | Kesslerforsenate.com | [email protected] |
| Steve Cwodzinski | 49 | DFL | Yes | | 9524704372 | cwodforsenate.com | [email protected] |
| Marla Helseth | 49 | R | | | 6122716995 | www.marlaforminnesota.com | [email protected] |
| Doug Fulton | 50 | R | | | 6122094208 | | [email protected] |
| Alice Mann | 50 | DFL | Yes | | 6124656868 | dralicemann.com | [email protected] |
| Melissa Halvorson Wiklund | 51 | DFL | Yes | | 9528840767 | wiklundforsenate.com | [email protected] |
| Frank Pafko | 51 | R | | | 6128120721 | | [email protected] |
| Stephen Lowell | 52 | R | | | 6513573367 | stephen4senate.com | [email protected] |
| Jim Carlson | 52 | DFL | | | 6512615597 | carlsonforsenate.org | [email protected] |
| Matt Klein | 53 | DFL | | | 6519645558 | www.mattklein.org | [email protected] |
| Chris Rausch | 53 | R | | | 3106008775 | rauschforMN.com | [email protected] |
| Eric Pratt | 54 | R | | | 9524402945 | EricPrattMN.com | [email protected] |
| Alicia Donahue | 54 | DFL | | | 7638436097 | www.aliciafor54.com | [email protected] |
| Lindsey Port | 55 | DFL | | | 6059290004 | www.lindseyportmn.com | [email protected] |
| Pam Myhra | 55 | R | | | 9522288249 | www.pamforsenate.com | [email protected] |
| Jim Bean | 56 | R | | | 6513025088 | www.electjimbean.com | [email protected] |
| Erin Maye Quade | 56 | DFL | Yes | | 5072549373 | [email protected] | [email protected] |
| Justin Emmerich | 56 | DFL | | | 7632187225 | | [email protected] |
| Jackie Craig | 57 | DFL | Yes | | 6125628817 | www.jackiecraig.org | [email protected] |
| Zach Duckworth | 57 | R | | | 6125673455 | VoteDuckworth.com | [email protected] |
| Bill Lieske | 58 | R | | | 9525944555 | lieske4senate.nationbuilder.com | [email protected] |
| Clarice Grabau | 58 | DFL | | | 5072220132 | www.claricegrabau.com | [email protected] |
| Bobby Joe Champion | 59 | DFL | | | 6125188870 | www.champion4change.org | [email protected] |
| Kari Dziedzic | 60 | DFL | Yes | The rate of return proves it is a good use of taxpayer dollars. | 6126237758 | | [email protected] |
| Scott Dibble | 61 | DFL | Yes | | 6122937360 | www.scottdibble.com | [email protected] |
| Omar Fateh | 62 | DFL | | | 6124068816 | OmarFateh.org | [email protected] |
| Andrew Schmitz | 62 | R | | | 9525649089 | | [email protected] |
| Shawn Holster | 63 | R | Yes | | 6129631936 | shawnholster.com | [email protected] |
| Zaynab Mohamed | 63 | DFL | | | 6122295585 | https://zaynabmohamed.org/ | [email protected] |
| Erin Murphy | 64 | DFL | | | 6512357104 | murphyfor64.com | [email protected] |
| Robert Bushard | 64 | R | | | 6512147395 | | [email protected] |
| Paul Holmgren | 65 | R | | | 6514012156 | citizenstoelectpaulholmgren.com | [email protected] |
| Sandy Pappas | 65 | DFL | Yes | | 6512478698 | sandypappas.com | [email protected] |
| Jeremy J. Peichel | 66 | LIB | Yes | This is established fact. | 6123289938 | www.votejjp.com | [email protected] |
| Clare Oumou Verbeten | 66 | DFL | Yes | I am running to advance racial justice and build a community that is safe for all. I believe safety is fully funded public schools and ample opportunity for our youth. I believe safety is good paying jobs – especially for those that work with youth such as teachers, social workers, and community builders. I believe safety is healthcare for all – which will cut costs for school districts and individual families so more money can be spent on supporting students. I will be advocating for empowerment of our youth no matter what committee I sit on or what issue we're talking about, because I know that investing in our youth is an investment for our future. | 6512336225 | clareverbeten.com | [email protected] |
| Mikki M Murray | 66 | R | Yes | | 6513002130 | mikkimurrayforsenate.com | [email protected] |
| Foung Hawj | 67 | DFL | | | 6515923129 | www.founghawj.com | [email protected] |
| James Sceville | 1A | DFL | | | 2186860828 | | [email protected] |
| John Burkel | 1A | R | | | 2186890395 | burkelforhouse.com | [email protected] |
| Debra (Deb) Kiel | 1B | R | | | 2182801452 | debkiel.org | [email protected] |
| Cynthia (Cindy) Ansbacher | 1B | DFL | Yes | As a mom, I feel strongly about community based initiatives at every level to include churches, community centers, after school programs, initiatives to introduce the trades, partnerships for volunteer opportunities in senior centers and day cares, and other platforms that engage youth and create inter generational support & mentoring for youth. | 2182750901 | cindyansbacherformnhouse.com | [email protected] |
| Reed Olson | 2A | DFL | Yes | | 2187660383 | votereedolson.com | [email protected] |
| Matthew J. Grossell | 2A | R | Yes | The more we can help our youth now, even in times of crisis, the better off they will be in the future. | 2182097661 | | [email protected] |
| Matt Bliss | 2B | R | | | 2187665267 | www.mattbliss.us | [email protected] |
| Erika Bailey-Johnson | 2B | DFL | | | 2187668487 | www.erikaformnhouse.com | [email protected] |
| Rob Ecklund | 3A | DFL | Yes | | 2183416133 | | [email protected] |
| Roger J. Skraba | 3A | R | | | 2182351609 | | [email protected] |
| Natalie Zeleznikar | 3B | R | | | 2184094822 | www.natalieforhouse.com | [email protected] |
| Mary Murphy | 3B | DFL | | | 2187296399 | | [email protected] |
| Heather Keeler | 4A | DFL | Yes | Working in the schools I saw the benefits if programming like this with our youth. | 2184225615 | www.heather4house.com | [email protected] |
| Lynn Halmrast | 4A | R | Yes | I am very supportive of prevention and early intervention efforts with our youth. We need to work together to accomplish public safety and healthier productive youth. It is essential for a better Minnesota. | 7012199918 | | [email protected] |
| Jim Joy | 4B | R | | | 7015662442 | www.jimjoymn.com | [email protected] |
| John Hest | 4B | DFL | Yes | | 2182342609 | hestforhouse.com | [email protected] |
| Brian M. Hobson | 5A | DFL | Yes | As a 20 year veteran teacher, I know the value of early learning and intervention. | 2182528085 | | [email protected] |
| Krista Knudsen | 5A | R | | | 6122908097 | www.kristaknudsenforhouse.com | [email protected] |
| Mike Wiener | 5B | R | Yes | | 3203606477 | | [email protected] |
| Gregg Hendrickson | 5B | IA | Yes | | 3206306352 | | [email protected] |
| Ben Davis | 6A | R | | | 2188392989 | BenDavisMN.com | [email protected] |
| Richard (Rick) Blake | 6A | DFL | | | 2183982260 | www.PickRick4MN.com | [email protected] |
| Sally Boos | 6B | DFL | Yes | | 2183301842 | | [email protected] |
| Josh Heintzeman | 6B | R | | | 2188205674 | joshheintzeman.com | [email protected] |
| Spencer Igo | 7A | R | | | 2182441295 | | [email protected] |
| Julie Sandstede | 7A | DFL | | | 2189697009 | www.JulieSandstede.com | [email protected] |
| David Lislegard | 7B | DFL | | | 2183437965 | www.davelislegard.com | [email protected] |
| Matt Norri | 7B | R | | | 2187808533 | mattnorri.com | [email protected] |
| Art Johnston | 8A | R | | | 7153606629 | | [email protected] |
| Liz Olson | 8A | DFL | Yes | | 2183434281 | www.lizforduluth.com | [email protected] |
| Becky Hall | 8B | R | | | 2185255532 | | [email protected] |
| Alicia Kozlowski | 8B | DFL | | | 2183932572 | WWW.ALICIAFORDULUTH.COM | [email protected] |
| Jeff Backer | 9A | R | | | 7013611909 | | [email protected] |
| Nancy Jost | 9A | DFL | Yes | I believe the earlier we start the most successful we will be - youth intervention should start in early childhood. Prevention is key! | 2182056421 | | [email protected] |
| Tom Murphy | 9B | R | | | 2186401707 | www.tommurphymn.com | [email protected] |
| Jason Satter | 9B | DFL | | | 7016406213 | | [email protected] |
| Ron Kresha | 10A | R | | | 3207616133 | ronkresha.com | [email protected] |
| Isaac Schultz | 10B | R | | | 3205474022 | isaacschultzmn.com | [email protected] |
| Hunter Froelich | 10B | DFL | | | 3202323144 | DFLHOUSE.COM | [email protected] |
| Pete Radosevich | 11A | DFL | | | 2188790008 | PeteRadosevichForHouse11A.com | [email protected] |
| Jeff Dotseth | 11A | R | | | 2184851168 | www.dotsethmn.com | [email protected] |
| Nathan Nelson | 11B | R | | | 3203330823 | | [email protected] |
| Eric Olson | 11B | DFL | | | 3202791859 | https://olsonmnhouse.com | [email protected] |
| Paul H. Anderson | 12A | R | | | 3202392726 | paulandersonformn.com | [email protected] |
| Edie Barrett | 12A | DFL | Yes | | 3203053529 | | [email protected] |
| Jeremy Vinar | 12B | DFL | Yes | | 6512602542 | www.JVfor12B.com | [email protected] |
| Mary Franson | 12B | R | | | 3203044001 | www.teamfranson.com | [email protected] |
| Lisa Demuth | 13A | R | | | 3206858930 | Lisademuth.com | [email protected] |
| Andrea Robinson | 13A | DFL | Yes | | 7632001392 | | [email protected] |
| Melissa Bromenschenkel | 13B | DFL | | | 3202929327 | | [email protected] |
| Tim O'Driscoll | 13B | R | | | 3202514306 | odriscollforhouse.com | [email protected] |
| Bernie Perryman | 14A | R | | | 3202925960 | | [email protected] |
| Tami Calhoun | 14A | DFL | | | 3207460718 | TamiForMN.com | [email protected] |
| Aaron Henning | 14B | R | | | 3202479870 | | [email protected] |
| Dan Wolgamott | 14B | DFL | | | 3208282632 | danformn.com | [email protected] |
| Keith VanOverbeke | 15A | DFL | | | 5075316025 | | [email protected] |
| Chris Swedzinski | 15A | R | | | 5078297754 | www.chrisswede.com | [email protected] |
| Paul Torkelson | 15B | R | | | 5073805424 | ptorkelson.com | [email protected] |
| Tom Kuster | 15B | DFL | | | 5073812921 | TOM4REP.NET | [email protected] |
| Robert M Wright | 16A | DFL | | | 3205101062 | | [email protected] |
| Dean Urdahl | 16A | R | Yes | | 6124817459 | | [email protected] |
| Dave Baker | 16B | R | Yes | I have worked very hard on issues for youth, mental health and substance use disorders. | 3208945774 | [email protected] | [email protected] |
| Fred Cogelow | 16B | DFL | Yes | Apologies for delay. Late entry has me behind. Absolutely agree as to importance of youth intervention. Would like to see expanded programs starting with outreach before high risk moms deliver, followed by special early childhood education and incentives for parents to ready their kids for school. | 3202125369 | | [email protected] |
| Jennifer Carpentier | 17A | DFL | Yes | | 7632452170 | www.jennifercarpentier.com | [email protected] |
| Dawn Gillman | 17A | R | | | 6122294390 | gillmanforhouse.com | [email protected] |
| Bobbie V. Harder | 17B | R | | | 5074793250 | www.HarderforHouse.com | [email protected] |
| Susan Akland | 18A | R | | | 5073405891 | www.susanakland.com | Bad Email Address |
| Jeff Brand | 18A | DFL | | | 5073800510 | www.brandforhouse.org | [email protected] |
| Dar Vosburg | 18B | R | Yes | | 5073409281 | www.Vosburg4House.com | [email protected] |
| Luke Frederick | 18B | DFL | | | 5073820308 | | [email protected] |
| Brian Daniels | 19A | R | Yes | | 5073302758 | www.daniels24B.com | [email protected] |
| Carolyn Treadway | 19A | DFL | Yes | I worked to provide OST programs for Faribault youth for much of my career. I will strongly support funding for youth intervention if elected! | 5073399554 | | [email protected] |
| Abdulahi Ali Osman | 19B | DFL | | | 7347736287 | | [email protected] |
| John Petersburg | 19B | R | Yes | | 5074614377 | | [email protected] |
| Pam Altendorf | 20A | R | | | 6513802296 | pamaltendorf.com | [email protected] |
| Laurel Stinson | 20A | DFL | Yes | | 6513803685 | laurelstinson.com | [email protected] |
| Roger Kittelson | 20A | MIP | | | 6519234729 | | |
| Elise Diesslin | 20B | DFL | | | 5079939062 | ediesslin.com | [email protected] |
| Steven E. Jacob | 20B | R | | | 5075342554 | jacobforthepeople.com | [email protected] |
| Joe Schomacker | 21A | R | | | 5079350308 | | [email protected] |
| Patrick T. Baustian | 21A | DFL | | | 5079207406 | | [email protected] |
| Michael Heidelberger | 21B | DFL | Yes | | 5073603806 | | [email protected] |
| Marj Fogelman | 21B | R | | | 5073701112 | www.marjformnhouse.com | [email protected] |
| Bjorn Olson | 22A | R | | | 5075253579 | bjornolsonformn.com | [email protected] |
| Marisa Ulmen | 22A | DFL | Yes | | 5077204420 | | [email protected] |
| Marcia Stapleton | 22B | DFL | | | 5079951281 | MARCIAFORMINNESOTA22B | [email protected] |
| Brian H. Pfarr | 22B | R | | | 6124377785 | ElectPfarr.com | [email protected] |
| Peggy Bennett | 23A | R | | | 5073730679 | www.bennett4house.com | [email protected] |
| Mary Hinnenkamp | 23A | DFL | Yes | After graduating from college, I joined VISTA, Volunteers in Service to America. One of our projects in rural Kentucky was working with a youth group to empower them to find jobs, make good choices, and perform community services. Over the next six years, I worked as a counselor at group home programs for youth in the Bronx, suburban Chicago and in the Washington DC area. Young people admitted to these programs were sometimes homeless, estranged in some way from their families, and at risk of not finishing high school. The programs were community based and helped youth to return home, find another relative to live with, or become independent. I then moved to Albert Lea, Mn where I taught and then became the director of the Albert Lea Area Learning Center, a school for students who were being unsuccessful in the main stream school setting. My students were teen moms, students who worked long hours, students with mental health or drug struggles. Nearly all lived in poverty. My job was to help them make and carry out a plan to graduate from high school and move on to new challenges. After 20 years a the ALC, I ended my teaching career at Fountain Centers Treatment Program, teaching adolescents who were admitted with problems of chemical addiction. I was part of the team and provided the educational services so that my students would receive credit when they returned to their home districts. Upon retirement, I began volunteering at Halverson Elementary School as a reading buddy for kindergarteners and first graders, and volunteered at SW Middle School helping with English Language Learners (EL) students until COVID stopped all volunteering opportunities. I am very supportive of youth intervention programs and fully funding then so our youth get the resources they need to reach their full potential. It has been my life's work. | 5073208676 | www.maryfor23a.com | [email protected] |
| Thomas A Stiehm | 23B | DFL | | | 5074404180 | tomstiehmmnhouse.com | [email protected] |
| Patricia Mueller | 23B | R | Yes | | 5074401923 | muellerforminnesota.com | [email protected] |
| Duane Quam | 24A | R | | | 5077756043 | duanequam.com | [email protected] |
| Keith McLain | 24A | DFL | | | 5079905880 | | [email protected] |
| Tina Liebling | 24B | DFL | Yes | | 5072894664 | tinaliebling.com | [email protected] |
| Katrina Pulham | 24B | R | | | 5076967850 | | [email protected] |
| Wendy Phillips | 25A | R | | | 6613138242 | wendy4house.com | [email protected] |
| Kim Hicks | 25A | DFL | Yes | | 5072618683 | https://www.kimhicksformnhouse25a.com/ | [email protected] |
| John Joseph Robinson | 25B | R | | | 5072505676 | | [email protected] |
| Andrew Smith | 25B | DFL | Yes | | 5076017993 | andysmithmn.com | [email protected] |
| Stephen James Doerr | 26A | R | Yes | I believe in the "An Once of prevention is worth a pound of cure." - - Ben Franklin | 6088640292 | | [email protected] |
| Gene Pelowski Jr. | 26A | DFL | | | 5074585988 | | [email protected] |
| Gregory M. Davids | 26B | R | | | 5079513893 | | [email protected] |
| Shane Mekeland | 27A | R | | | 6123634942 | www.ShaneMekeland.com | [email protected] |
| Ronald Thiessen | 27A | DFL | | | 3202936365 | | [email protected] |
| Kurt Daudt | 27B | R | | | 7636342616 | kurtdaudt.com | [email protected] |
| Brad Brown | 27B | DFL | | | 7632600381 | Brown4mnhouse.com | [email protected] |
| Brian Johnson | 28A | R | | | 6122024731 | johnsonforstatehouse.com | [email protected] |
| Erik Johnson | 28A | DFL | | | 6512382965 | | [email protected] |
| Katie Malchow | 28B | DFL | | | 6512532625 | malchow4mn.com | [email protected] |
| Anne Neu Brindley | 28B | R | | | 7637429961 | anneneu.org | [email protected] |
| Joe McDonald | 29A | R | | | 6129100310 | www.joemcdonaldforestatehouse | [email protected] |
| Sherri Leyda | 29A | DFL | Yes | I think investing in our youth is crucial to our values as a country. They are our future. | 7632748225 | | [email protected] |
| Marion O'Neill | 29B | R | | | 7636705315 | mariononeill.com | [email protected] |
| Walter Hudson | 30A | R | | | 6127205710 | hudsonformn.com | [email protected] |
| Sonja Buckmeier | 30A | DFL | | | 6128402973 | BuckmeierforMN.com | [email protected] |
| Chad Hobot | 30B | DFL | | | 7632444058 | | [email protected] |
| Paul Novotny | 30B | R | Yes | I am active supporter of our local youth program. | 7632385731 | paulnovotnymn.com | [email protected] |
| Harry Niska | 31A | R | | | 6127997458 | harryniska.com | [email protected] |
| Betsy O'Berry | 31A | DFL | Yes | | 6128676441 | www.betsyo.org | [email protected] |
| Bill Fisher | 31B | DFL | Yes | | 9522010860 | | [email protected] |
| Peggy Scott | 31B | R | | | 7632387322 | peggy4house.com | [email protected] |
| Nolan West | 32A | R | | | 7632202388 | | [email protected] |
| Ashton Ramsammy | 32A | DFL | Yes | | 6128686645 | AshtonForMN.com | [email protected] |
| Matt Norris | 32B | DFL | Yes | I led an effort that reduced violent crime by 40% in one north metro community. We did it by expanding policing and changing up the way we did policing to build stronger connections between police and the community. But an equally important part of the success was community-based youth intervention. A similar comprehensive approach statewide will improve public safety and save taxpayer money. | 7632029012 | www.votefornorris.com | [email protected] |
| Donald W Raleigh | 32B | R | | | 6517751687 | www.donaldraleigh.com | [email protected] |
| Patti Anderson | 33A | R | Yes | | 6514292888 | pattiandersonmn.com | [email protected] |
| Hanna Valento | 33A | DFL | | | 6512452557 | hannavalento.com | [email protected] |
| Mark Bishofsky | 33B | R | | | 7155570678 | markformnhouse.com | [email protected] |
| Josiah Hill | 33B | DFL | Yes | Our young people are our most valuable resource and are worthy of strategic investment to ensure their development. | 6517175430 | josiahhill.org | [email protected] |
| Brian Raines | 34A | DFL | | | 7632910439 | BrianforMinnesota.com | [email protected] |
| Danny Nadeau | 34A | R | | | 6126004539 | DANNYNADEAU.COM | [email protected] |
| Scott Simmons | 34B | R | Yes | | 7632457117 | www.simmonsforhouse.com | [email protected] |
| Melissa Hortman | 34B | DFL | Yes | | 6123864808 | | [email protected] |
| John Heinrich | 35A | R | | | 7632675055 | heinrichforhouse.com | [email protected] |
| Zack Stephenson | 35A | DFL | | | 7633709000 | www.zack.mn | [email protected] |
| Jerry Newton | 35B | DFL | Yes | | 7637552161 | | [email protected] |
| Polly Matteson | 35B | R | | | 7632452622 | mattesonforhouse.com | [email protected] |
| Elliott Engen | 36A | R | | | 6512028702 | | [email protected] |
| Susie Strom | 36A | DFL | | | 6122674527 | www.stromformn.com | [email protected] |
| Heidi Gunderson | 36B | R | | | 6513085828 | www.heidiforhouse.org | [email protected] |
| Brion Curran | 36B | DFL | Yes | As a former police officer I know that community engagement from a young age is crucial for development and healthy relationships. | 6513437023 | brioncurran.com | [email protected] |
| Kristin Robbins | 37A | R | | | 6128199217 | www.kristinrobbinsmn.com | [email protected] |
| Caitlin Cahill | 37A | DFL | Yes | | 9522007254 | cahillforhouse.com | [email protected] |
| Kristin Bahner | 37B | DFL | Yes | | 7632604110 | www.bahnerForHouse.com | [email protected] |
| John Bristol | 37B | R | | | 7638986193 | votejohnbristol.com | [email protected] |
| Michael "Mike" Nelson | 38A | DFL | | | 7635612795 | www.nelsonformnhouse.com | [email protected] |
| Samantha Vang | 38B | DFL | | | 7635601485 | SamanthaVang.org | [email protected] |
| Robert Marvin | 38B | R | | | 7635355498 | | [email protected] |
| Rod Sylvester | 39A | R | | | 6128597372 | | [email protected] |
| Erin Koegel | 39A | DFL | | | 7632285689 | erinformn.com | [email protected] |
| Sandra Feist | 39B | DFL | Yes | | 6514928389 | www.feistforhouse.org | [email protected] |
| Mike Sharp | 39B | R | Yes | | 7634643387 | | [email protected] |
| Ben Schwanke | 40A | R | Yes | | 6512430794 | schwankeforhouse.com | [email protected] |
| Kelly Moller | 40A | DFL | Yes | | 6514868096 | votekellymoller.com | [email protected] |
| Jamie Becker-Finn | 40B | DFL | Yes | | 6513007946 | becker-finn.org | [email protected] |
| Allen Shen | 40B | R | Yes | | 6513986352 | allenshenformn.com | [email protected] |
| Mark Wiens | 41A | R | | | 6512833953 | | [email protected] |
| Pat Driscoll | 41A | DFL | | | 6519256481 | patdriscoll.net | [email protected] |
| Shane Hudella | 41B | R | | | 6512536737 | www.ShaneHudellaForHouse.com | [email protected] |
| Tina Folch | 41B | DFL | Yes | | 6513040652 | tinafolch.com | [email protected] |
| Ned Carroll | 42A | DFL | Yes | | 6129199717 | | [email protected] |
| Kathy Burkett | 42A | R | | | 6125546308 | https://kathyformnhouse.com/ | [email protected] |
| Ginny Klevorn | 42B | DFL | Yes | Lead Author of 2021-22 Fundng Legislation | 7632085030 | GinnyKlevorn.com | [email protected] |
| Jackie Schroeder | 42B | R | Yes | We need to mentor our youth and give them the examples of how important responsibility is, how there is a consequence to every choice we make, and they can strive for excellence no matter their circumstances. | 7634983746 | | [email protected] |
| Cedrick R. Frazier | 43A | DFL | Yes | | 6122960573 | cedrick.frazier.com | [email protected] |
| Mike Freiberg | 43B | DFL | | | 7639994818 | www.mikefreiberg.com | [email protected] |
| Peter M Fischer | 44A | DFL | Yes | Thank you for the work you do. I worked 14 years at Avenues for Youth and currently work at Face to Face Health and Counseling in St Paul. Daily I have seen the first hand difference investments youth makes. | 6513071625 | www.fischerforrep.com | [email protected] |
| Alex Pinkney | 44A | R | | | 6129903737 | | [email protected] |
| Leon M. Lillie | 44B | DFL | | | 6517709260 | | [email protected] |
| William Johnston | 44B | R | | | 6516893339 | | [email protected] |
| TJ Hawthorne | 44B | LIB | Yes | The more voluntary organizations available to help our communities, the better. The more government tries to make communities better, the worse communities get. I'm all for voluntary community involvement initiatives. | 6128041038 | tjforliberty.com | [email protected] |
| Lauren Bresnahan | 45A | DFL | | | 7634534005 | www.bresnahanforhouse.com | [email protected] |
| Andrew Myers | 45A | R | Yes | | 7639134559 | voteandrewmyers.com | [email protected] |
| Lorie Cousineau | 45B | R | | | 6122513244 | LorieforHouse.com | [email protected] |
| Patty Acomb | 45B | DFL | | | 9528078635 | www.pattyacomb.com | [email protected] |
| Larry Kraft | 46A | DFL | Yes | | 9527157535 | www.larrykraftslp.org | [email protected] |
| Cheryl Youakim | 46B | DFL | Yes | Absolutely see the link and have been discussing the need for community-based Youth Intervention when folks bring up public safety at the doors. | 9522402278 | cherylyouakim.com | [email protected] |
| Amanda Hemmingsen-Jaeger | 47A | DFL | Yes | Ensuring our kids have access to resources, activities, services, and healthy relationships will set them on a path of success. Being proactive and intervening early goes beyond helping children and their families; it increases public safety, decreases tax costs, and creates a healthier community. | 6127707414 | www.amandaformnhouse.com | [email protected] |
| Bob Lawrence | 47A | R | Yes | There is no doubt that the more youth are engaged in activities outside of school and a screen, the less chance they have of going down a criminal path. Sports, scouts, music, theater, and countless other activities that youth participate in and expose them to positive adult role models are invaluable. | 6512481825 | BobforMN.com | [email protected] |
| Kelly Fenton | 47B | R | Yes | | 6512833011 | FentonforHouse.com | [email protected] |
| Ethan Cha | 47B | DFL | | | 6513218388 | ethenchamnhouse.com | [email protected] |
| Nathan Kells | 48A | DFL | | | 9522100070 | | [email protected] |
| Jim Nash | 48A | R | | | 9528076416 | www.jimnashformn.com | [email protected] |
| Greg Boe | 48B | R | | | 9523614251 | www.voteforboe.com | [email protected] |
| Lucille "Lucy" Rehm | 48B | DFL | Yes | | 6122754351 | | [email protected] |
| Ryan Chase | 49A | R | | | 6127037696 | chaseforMN.com | [email protected] |
| Laurie Pryor | 49A | DFL | Yes | | 9524123660 | | [email protected] |
| Carlie Kotyza-Witthuhn | 49B | DFL | | | 9524910178 | www.carlieforhouse.com | [email protected] |
| Thomas Knecht | 49B | R | | | 9523884608 | knechtformn.com | [email protected] |
| Sami Cisman | 50A | R | | | 6128075662 | www.samicismanmn.com | [email protected] |
| Heather Edelson | 50A | DFL | Yes | | 6517858696 | | [email protected] |
| Beth Beebe | 50B | R | Yes | | 9524445300 | BethBeebeForStateRep.com | [email protected] |
| Steve Elkins | 50B | DFL | | | 9528352118 | www.elkinsforhouse.com | [email protected] |
| Michael Howard | 51A | DFL | | | 6122077369 | | [email protected] |
| Ryan Wiskerchen | 51A | R | Yes | I would greatly appreciate the chance to talk with your organization more about how Youth Intervention can help make our community safer! | 6123882161 | ryanformn.com | [email protected] |
| Chad Anderson | 51B | R | | | 6122695260 | chadforhouse.com | [email protected] |
| Nathan Coulter | 51B | DFL | | | 9522390531 | NeighborsForNathan.com | [email protected] |
| Fern A. Smith | 52A | R | Yes | | 6129877499 | www.fernforhouse.org | [email protected] |
| Liz Reyer | 52A | DFL | Yes | | 6513984765 | lizreyer.com | [email protected] |
| Ruth Richardson | 52B | DFL | | | 6514727411 | Ruthforhouse.com | [email protected] |
| Cynthia Lonnquist | 52B | R | | | 6513870974 | www.cynthia4MNHouse.com | [email protected] |
| Todd Kruse | 53A | R | | | 6124235621 | www.votekruse.com | [email protected] |
| Mary Frances Clardy | 53A | DFL | Yes | As a teacher I am committed to providing our youth with holistic support so that they have the opportunity to thrive. | 6124085449 | clardyforhouse.com | [email protected] |
| Brent Jacobson | 53A | LMN | | | 9523342521 | facebook.com/BrentJacobsonForMN | |
| Laura E Pride | 53B | LMN | | | 6513073486 | | |
| Steven Swoboda | 53B | R | | | 6124055360 | | [email protected] |
| Rick Hansen | 53B | DFL | Yes | | 6514511189 | www.votehansen.com | [email protected] |
| Erik Mortensen | 54A | R | | | 9522288866 | www.mortforhouse.com | [email protected] |
| Ryan Martin | 54A | LMN | | | 6055933502 | RyanMartinforMinnesotaHouse www.facebook.com/RyanmartinMN55A | [email protected] |
| Brad Tabke | 54A | DFL | | | 9522253124 | | [email protected] |
| Brendan Van Alstyne | 54B | DFL | | | 6127877311 | brendanformn.org | [email protected] |
| Ben Bakeberg | 54B | R | | | 6124333696 | www.BenBakebergMN.com | [email protected] |
| Gabriela Kroetch | 55A | R | | | 9523888830 | www.gabrielaforMNhouse.com | [email protected] |
| Jess Hanson | 55A | DFL | | | 6512719344 | www.jesshansonforhouse.com | [email protected] |
| Van Holston | 55B | R | Yes | | 6129630644 | vanholstonforhouse.com | [email protected] |
| Kaela Berg | 55B | DFL | Yes | | 6122959617 | bergforminnesota.com | [email protected] |
| Robert Bierman | 56A | DFL | Yes | | 9524328412 | ElectRobertBierman.com | [email protected] |
| Joe Landru | 56A | R | | | 9529943257 | www.joelandruformnhouse.com | [email protected] |
| Joe Scanlon | 56B | R | | | 6514236258 | www.ScanlonForMNHouse.com | [email protected] |
| John Huot | 56B | DFL | | | 6512784487 | www.HuotForHouse.com | [email protected] |
| Jon Koznick | 57A | R | | | 6123617015 | www.jonkoznick.com | |
| Greg Henningsen | 57A | DFL | | | 6126199322 | greg4mn.com | [email protected] |
| Jeff Witte | 57B | R | | | 6128452378 | www.witteforhouse.com | [email protected] |
| Erin Preese | 57B | DFL | Yes | | 9522124244 | erinpreese.com | [email protected] |
| Kristi Pursell | 58A | DFL | Yes | Looking forward to learning more once elected! | 5072008177 | www.kristipursell.com | [email protected] |
| Gary Bruggenthies | 58A | R | | | 6129782447 | www.votebruggenthies.com | [email protected] |
| Steve Dungy | 58B | DFL | | | 6514920287 | | [email protected] |
| Patrick Garofalo | 58B | R | | | 6513384166 | | [email protected] |
| Fue Lee | 59A | DFL | | | 6125680870 | www.fuelee.org | [email protected] |
| Esther Agbaje | 59B | DFL | | | 6123149828 | www.estheragbaje.coom | [email protected] |
| Diana Halsey | 60A | R | Yes | | 6122724920 | | [email protected] |
| Sydney Jordan | 60A | DFL | | | 6122963495 | sydneyjordan.org | Bad Email Address |
| Mohamud Noor | 60B | DFL | | | 6122509660 | mohamudnoor.org | [email protected] |
| Frank Hornstein | 61A | DFL | | | 6129653406 | www.frankhornstein.org | [email protected] |
| Jamie Long | 61B | DFL | | | 6125688097 | www.jamielong.com | [email protected] |
| Aisha Gomez | 62A | DFL | | | 6122989681 | aishagomez.com | [email protected] |
| Hodan Hassan | 62B | DFL | | | 6124589005 | HodanforHouse.com | [email protected] |
| Taylor Hammond | 62B | R | | | 6514701465 | | |
| Kyle Bragg | 63A | R | | | 6125588684 | | [email protected] |
| Samantha Sencer-Mura | 63A | DFL | Yes | | 6122391398 | www.sencer-mura.org | [email protected] |
| Emma Greenman | 63B | DFL | Yes | | 6123840638 | | [email protected] |
| Dan Walsh | 64A | R | | | 6127992242 | www.walsh4stpaul.com | [email protected] |
| Kaohly Vang Her | 64A | DFL | | | 6512245696 | herforhouse.com | [email protected] |
| Dave Pinto | 64B | DFL | Yes | | 6512521706 | www.davepinto.com | [email protected] |
| Lorraine Englund | 64B | R | | | 6512000910 | | |
| John Schonebaum | 65A | R | | | 6512316053 | | [email protected] |
| Samakab Hussein | 65A | DFL | | | 6517570974 | www.samakabforhouse.com | [email protected] |
| Miki Frost | 65A | LMN | Yes | | 6514177511 | | [email protected] |
| María Isa Pérez-Hedges | 65B | DFL | | | 6123800360 | www.peopleformariaisa.org | [email protected] |
| Kevin Fjelsted | 65B | R | | | 6512702678 | | |
| Trace Johnson | 66A | R | | | 5073277332 | johnsonforrep.com | [email protected] |
| Leigh Finke | 66A | DFL | Yes | As a trans woman and advocate for queer youth, I care deeply about this issue, and look forward to working together. | 6513213219 | leighformn.com | [email protected] |
| Athena Hollins | 66B | DFL | | | 6513527605 | www.athenahollins.com | [email protected] |
| Jay Hill | 66B | R | | | 6129874455 | [email protected] | [email protected] |
| Beverly Peterson | 67A | R | | | 6514430574 | | [email protected] |
| Liz Lee | 67A | DFL | | | 6515600484 | lizlee.org | [email protected] |
| Jay Xiong | 67B | DFL | | | 6513213820 | jayxiong.org | [email protected] |
| Fred Turk | 67B | R | | | 6517394067 | | [email protected] |