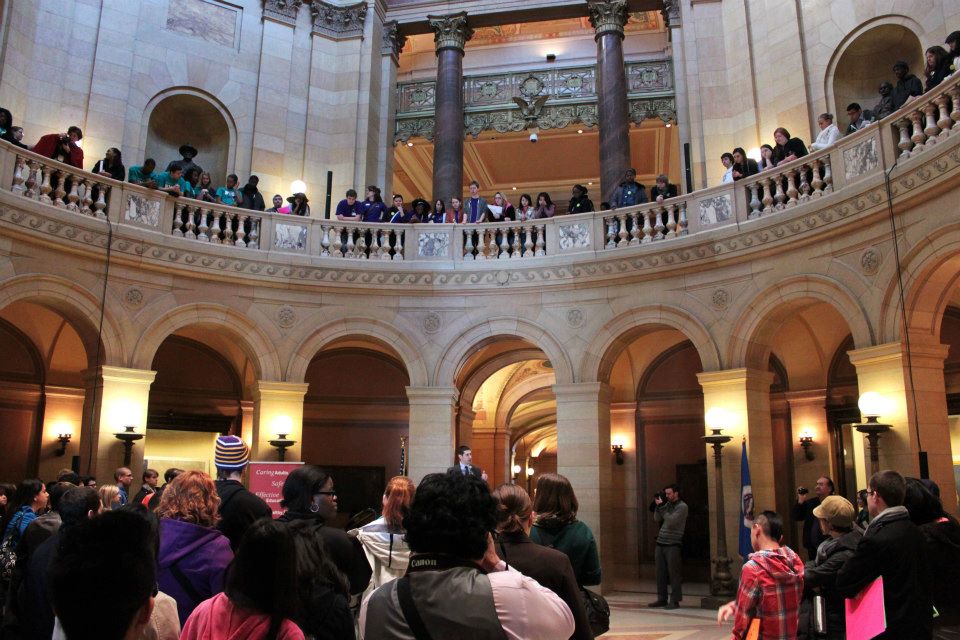 Rally In The Rotunda
Plan to arrive between 9:00 am and 9:45 am in the Capitol Rotunda and have one person check-in for your group with our Hospitality Team. As a group, we'll work on signs, write letters to the governor, and get fired up while building a sense of community!
The theme of the Rally is "Stand with young people, for young people" and it begins at 10:00 am. At 9:45 we'll get fired up with an amazing performance by the Robbinsdale Cooper Step Team. The Rally is your time to yell, cheer, clap, and make noise so legislators know we are there.
During the Rally there will be a number of speakers, including young people who will share their beliefs about why we need to properly fund Youth Intervention programs. The youth performers will close out the Rally around 10:20 am and you'll leave inspired and ready to meet with your legislators.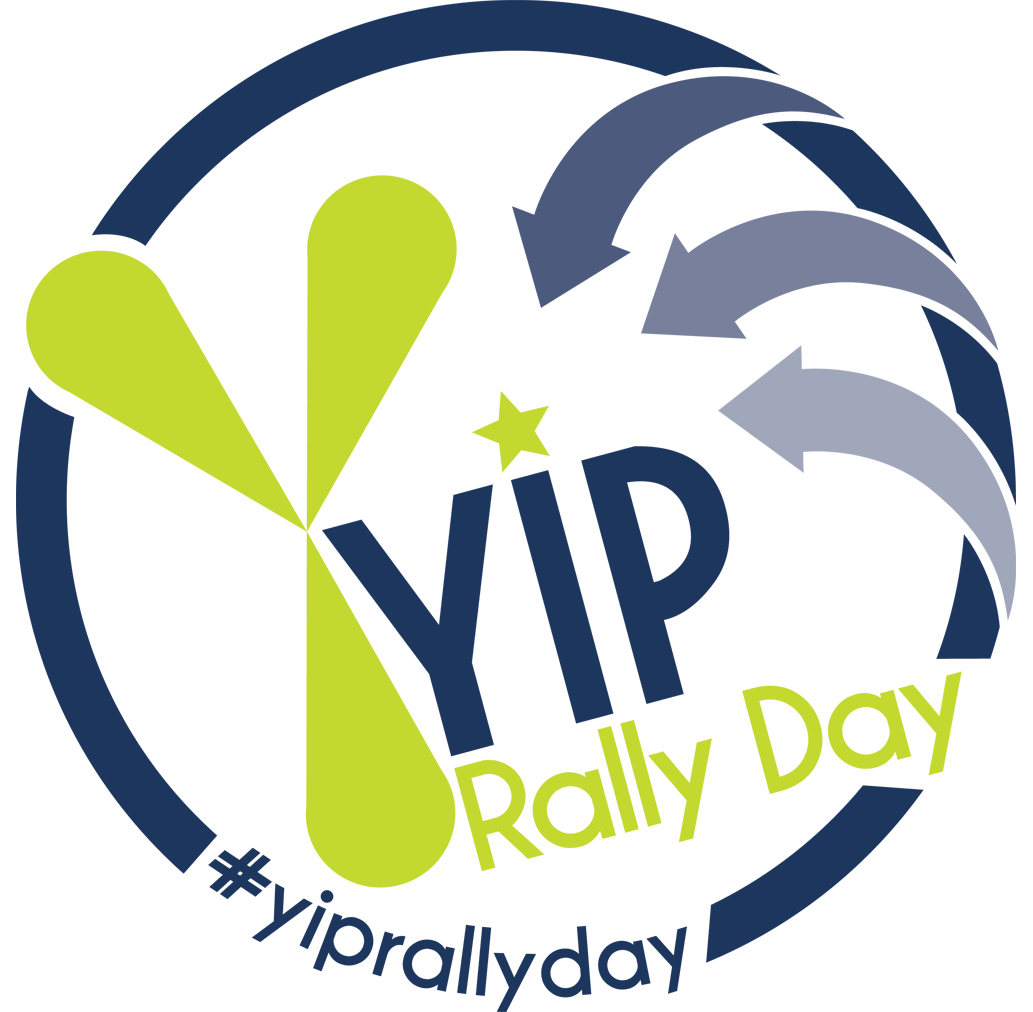 Create Your Signs or Banners
Please, no sticks and no taping signs to the walls.
Be creative! Here are sample slogan ideas for your signs or banners (short messages and BIG letters work best!). You can make a sign or banner ahead of time or we'll have materials on hand for you to make them at the Rally.
Stand with Young People, for Young People
Stand With Us, For Us
My Voice Matters
Status Quo Must GO!
Support Our Future
Properly Fund Youth Intervention
YOUth DO Make a Difference
Youth Are The Future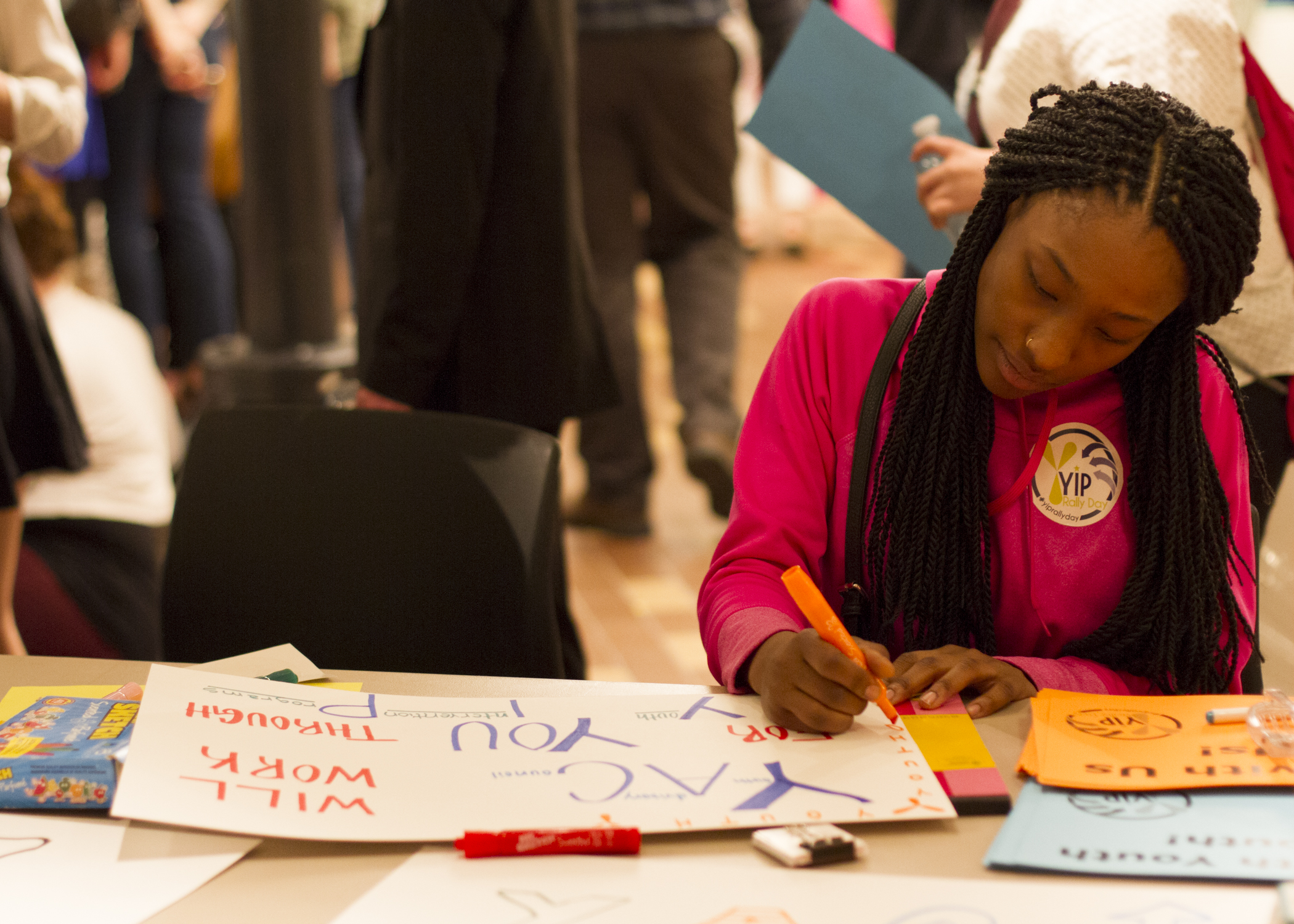 Your Vote Matters – Vote For Youth
Stand For Youth
Invest In Me
I Have Dreams For The Future!
Be A Champion For Youth
Vote For Youth
Youth Intervention Programs Work
Youth Are Capable Of Great Things!
Invest in MN's future
See you at the YIP Rally Day at the Capitol!